NPSO 2012 Annual Meeting
Field Trip - Black Butte and Lookout Mountain to Polar Bear Gap
Description
Leaders: Lee Webb (Retired FS Wildlife Biologist) and Cecile Shohet (Calypso Botanical Consulting)
Difficulty: 5 mile roundtrip strenuous hike, with about half off trail, but in mostly open habitat.
Description: South of Takilma, just over the border into California, and mostly within the Siskiyou Wilderness. We will explore the varied habitats in this high elevation back country. First, a short stop at a roadside Darlingtonia Bog half way up. The hike starts off at the Black Butte Trailhead (4,800'); walk about one mile on the trail, and then off trail up the saddle between Black Butte and Lookout Mountain. Continue off trail up the mostly open ridge to Lookout Mountain, at almost 6,400' (the view is superb). Then off trail down to Polar Bear Gap, and back to our vehicles on a maintained trail (see map). If 14 July turns out to be a very hot day, we have the option of not climbing to the saddle between Black Butte and Lookout Mountain – but rather staying on trail, and visiting a serene wet meadow in the SW corner of Section 35 (about 1/3 mile north of Polar Bear Mountain); this option would result in less elevation gain, and slightly less distance traveled. In either case, the hike begins at 4,800' elevation at the trailhead. As a rule, air temperature drops 3°f per 1,000' increase in elevation, so it should normally be approximately 17°f cooler at the trailhead (4,800') than at DCC (1,400').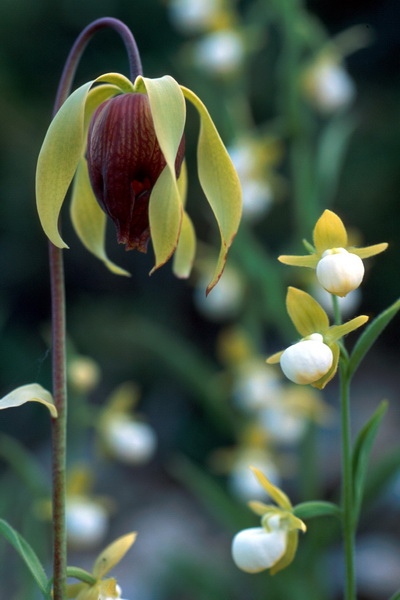 Floristic Highlights: Many interesting plants in serpentine and non-serpentine areas – including Fritillaria glauca, Lewisia leana, Sarcodes sanguinia, and Picea breweriana. A description of a 1986 field trip is attached, written by Veva Stansell, as well as a 1965 hike written by Al Hobart.
Appropriate Foot wear: Sturdy boots recommended. Bring lunch, water (at least 2 quarts), hat, windbreaker. Bring sunscreen; more than 50% of the hike will be under open skies. Trekking poles will be very useful on the rocky, uneven terrain.
Group Size Limit: 15
Start Time: 8:00 am
8-9 hours
RT Mileage: 35 miles from DCC to trailhead

Topographical Map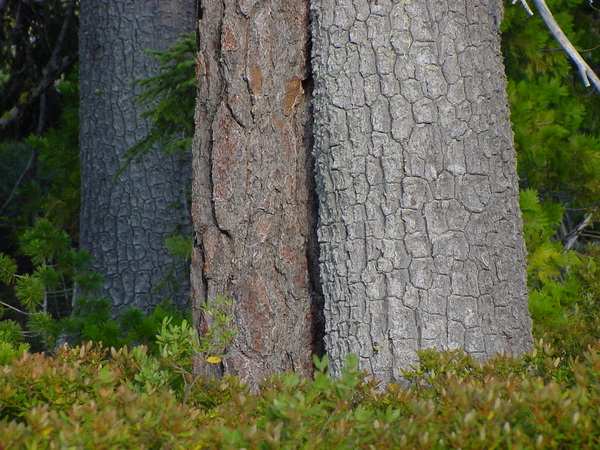 If you have questions that aren't answered here, send email to annualmeeting12@siskiyou.npsoregon.org.